It's one of the worst kept secrets in the league.
Everyone on the free world knows the Dallas Cowboys are interested in acquiring a safety in 2019, which is why they're not going through the trouble of playing the smoke-and-mirrors game when it comes to that topic. The team has readily confirmed they have interest in finally taking the position to the next level, but they're stopping short of identifying what free agency targets are on their radar. The most obvious one is Earl Thomas, whom the Cowboys attempted to trade for on two separate occasions in 2018. Unfortunately for them, due to Thomas' media leveraging that used the Cowboys as a weapon against the Seattle Seahawks, the trade offers were shunned and he was ultimately headed to the Kansas City Chiefs before breaking his leg and landing on injured reserve.
With the Seahawks now out of the picture, expect the Cowboys to have detailed talks with the former Longhorn.
Is he the only safety on the market they'll have a conversation with, though? Not by a long shot, especially considering it's a buyer's market this year with several high-powered talents competing with Thomas for a contract in 2019.
Each comes tethered to their own share of pros and cons, and that makes for an interesting discussion in Frisco, TX this March.
__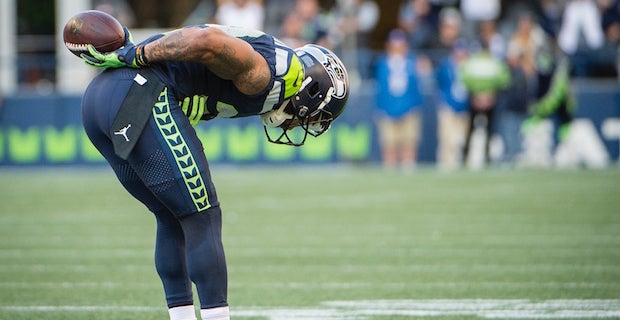 Role: Free safety
Age at 2019 kickoff: 30
Returning from Injury: Yes
Pro Bowl Tally: 6
All-Pro Tally: 5
Stat Line:
__
It feels like forever ago when NFL headlines were dominated by talk of a potential trade that would send Thomas from the Seahawks to North Texas.
The initial trade offer occurred in April 2018, and included a third-rounder that was shunned by Seattle. Following months of no discussions but relentless headlines, the Cowboys caved and upped their offer in September to a second-rounder, but the Seahawks again slammed the door in their face — instead opting to very nearly send Thomas to the Kansas City Chiefs for the same compensation. It was a message sent and received, with Thomas having spoiled his own dinner by painting the Seahawks into a media corner and using the Cowboys as the gallon of Glidden. The entire storyline imploded when the veteran broke his leg, however, and was then carted off while flipping a middle finger to his now-former team.
Now a free agent, barring an unlikely franchise tag, the Cowboys can and will approach Thomas with the mission of completing their goal from 2018.
The price might be a little more favorable than before he suffered his second fractured tibia in three years, or maybe not so much, considering the 49ers, Falcons and others will bid for his services as well. Don't let the smoke and mirrors fool you, because although Thomas would love to play for the Cowboys — what he'd love more is knowing he got the biggest deal possible. The likelihood of the soon-to-be 30-year-old taking a hometown discount knowing he doesn't have many more years to play is slim-to-none, and it's key to remember the only reason he wanted out of Seattle in the first place is because they wouldn't offer him what he wanted when he wanted it.
To think he is now suddenly willing to shrug off a huge payday is laughable.
__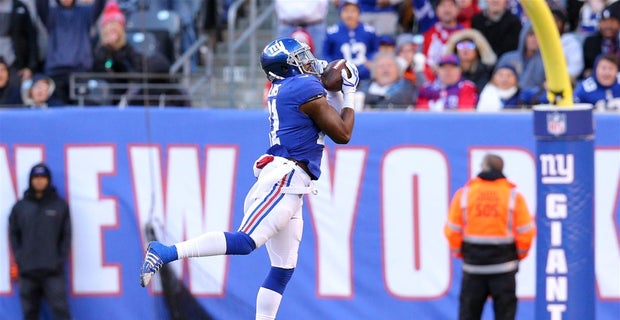 Role: Strong safety
Age at 2019 kickoff: 25
Returning from Injury: Yes
All-Pro Tally: 1
Pro Bowl Tally: 3
Stat line:
__
Earl Thomas isn't the only dominant safety taking calls.
Collins will hit the free agency market unless the Giants pull the trigger on a franchise tag to keep him from going anywhere, but that would be pricey. It'd cost New York just under $11.3 million in fully guaranteed money, and that's assuming he signs the tender. Another option would be to nonexclusive tag him and allow him to talk to other teams, yet having the right to match any offer sheet and grab two first-round picks if they choose to let him walk. The least likely tag to be used is the transition tag, because the Giants wouldn't receive compensation for losing Collins despite having right to first refusal.
Whereas Thomas will hit the market outright — unless the Seahawks have gone stark-raving mad and choose to tag him — the chances of Collins freeing up are slimmer, but still possible. If there's a chance the Cowboys can go after him, they very well should, because he's a hard-hitting All-Pro safety and three-time pro bowler who's only 25 years old and fills a dire need at the strong safety position.
Despite battling injury in 2018, he's also more durable than Thomas — on the whole — along with his youth affording the chance to lock him in for a longer period of time. His disdain for the Giants is on full tilt lately, having already cleaned out his locker and noting anything he left behind isn't something he wants anyway. That's a shot heard around the world, and could make him willing to take a bit less if he can land in a situation that both makes his new team a contender and does it at the expense of the Giants on a regular basis.
Hmmm.
Additionally, Collins is the only strong safety in atop the market, and landing him would keep Xavier Woods at free safety, where he truly belongs.
__
HA HA CLINTON-DIX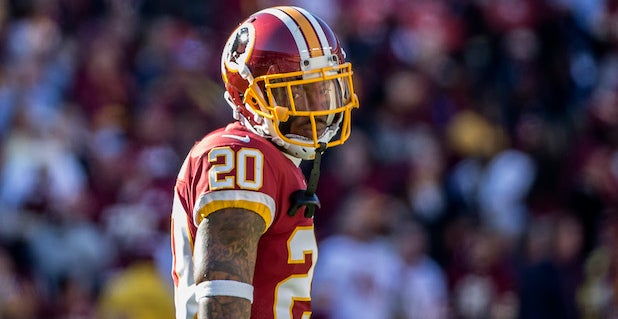 Role: Free safety
Age at 2019 kickoff: 26
Returning from Injury: No
All-Pro Tally: 1
Pro Bowl Tally: 1
Stat line:
__
Clinton-Dix is a name to watch, mostly because he's a high-talent safety who'll be less expensive than Collins — albeit also not as potent.
Having now also spent time with the Redskins following a trade from the Packers in 2018, there's the added incentive of him bringing enemy intel with the deal, and that certainly doesn't hurt his value. What does hurt it, however, is knowing that — in all likelihood — the Cowboys might be able to land Thomas for less than what it'd cost to bring Clinton-Dix onboard, mostly because the latter is only 26 years old and a former first-round pick who has never missed a single game in his five NFL seasons. Durability like that combines with his 456 career tackles and 14 interceptions to push his contract ask above that of an aging future Hall of Famer in Thomas, who is also coming off of yet another injury.
Admittedly, of the three first-wave safety options I've listed, this would be my third option for the Cowboys. It's still one I'd entertain heavily though, but more so in the second wave of free agency — assuming he's still available.
Clinton-Dix has the added value of being able to flex between both the free and strong role, as needed, something the others can't readily boast.
__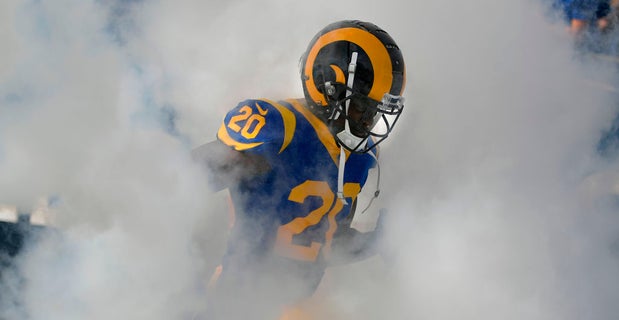 Role: Free safety
Age at 2019 kickoff: 28
Returning from Injury: No
All-Pro Tally: 0
Pro Bowl Tally: 0
Stat line:
__
The Rams want to keep Joyner around, and for good reason.
The problem for them is they'll now have to contend with other teams who want to land him, because tagging him a second time isn't in the blueprint for what the Rams are looking to do when it comes to their salary cap. The former second-round pick converted successfully from slot corner to free safety under the tutelage of defensive coordinator Wade Phillips, and has four interceptions with 109 return yards to go along with them in the last two seasons since making the change. Joyner plays sideline to sideline on a weekly basis, as evidenced in his stat line that includes 78 combined tackles, and will give Thomas, Collins and Clinton-Dix some real competition in this year's marketplace.
For the Cowboys, it wouldn't hurt to take a Phillips product and marry him to Kris Richard, who also has a knack for leveling up talent.
The pricing for Joyner could be around $10 million per season, more expensive than Thomas but on par with Collins and Clinton-Dix, and he brings just as much firepower to the table. What makes him a tad less attractive, however, is both his age and the fact he doesn't have the resume the others in this comparison do. 
These are talking points that could lead to him becoming more affordable than that number, and that — along with the aforementioned skill set — is why he deserves a call.